Chapter 13: Education and Support for Families and Communities
---
Overview:
In this chapter, seven ways to support families and communities will be covered. These include: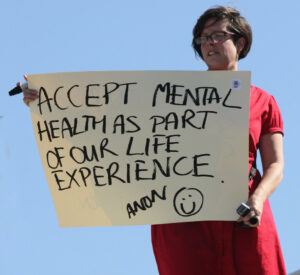 Prioritize wellness for all.
Enhance mental health literacy, reducing stigma and barriers.
Implement evidence-based prevention practices.
Establish a supportive, interdisciplinary framework.
Leverage policy and funding.
Enhance workforce capacity.
Collect data to promote equity.
Prioritize wellness for all.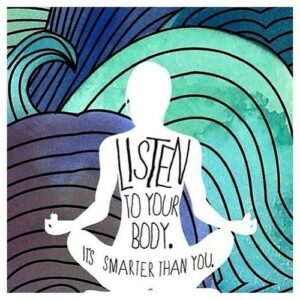 Supporting wellness for all benefits not just students or employees, but educators, employers, and providers as well. Wellness, according to the US Department Education (2021), is a multi-faceted term. It includes, but is not limited to medical, emotional, environmental, occupational, physical, intellectual, social, and economic components. In order for wellness to be a focus for institutions here are some steps to follow:
Assess the well-being (consider all of those facets!) for faculty, staff, parents and students.
Implement wellness programming tailored to the needs of participants.
Collect data and feedback to adjust programming in the future.
Promote appropriate connection between all entities to build supportive and informative networks that promote well-being for all.
Enhance mental health literacy, reducing stigma and barriers.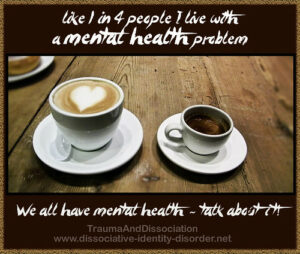 Due to the pandemic, the nature and attitudes regarding wellness need addressed, to mitigate stigma, reduce barriers, and improve understanding. The definition of mental health should evolve to reflect the current landscape, after the pandemic. Interventions at a community level can also assist in these endeavors like wellness campaigns, embedding services within educational institutions, up-to-date websites and social media, and others.  These training programs can help people more locally and school-based programs have fewer barriers for those with lower socioeconomic status (US DOE, 2021).
Furthermore leaders, whether educators, community leaders, employers or parents can take these steps to enhance mental health literacy and minimize challenges:
Leaders demonstrate openness in regard to mental health and its related challenges.
Leaders develop a supportive process for others to follow in the event of changes in a person (i.e. mood changes).
Leaders provide assistance in the form of trainings or information in a timely manner.
Leaders recognize opportunities to bundle similar requests together to support those in need in a cost-effective way.
Implement evidence-based prevention practices.
The US Department of Education (2021) recommends a Multi-Tiered Systems of Support, which helps organize all of these processes. For a more detailed description select this link. Essentially, it breaks down into three tiers.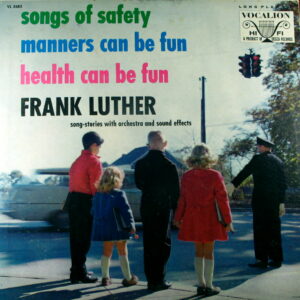 Tier 1: Primary Intervention

Establish clear and safe practices for all. Examples: safe, welcoming environment; promoting connection; establish routine; delivering relevant and diverse instruction as applicable; use of appropriate tools; providing specific and supportive feedback.

Tier 2: Secondary Intervention

This is more targeted support for those that are still experiencing some risky behaviors or challenging situations.

Tier 3: Tertiary Prevention

This is for those with chronic and intense needs and where they would be provided with intense, tailored support.

Crisis Response

It is beneficial to have a plan in place, in the event that intervention is required. Identify and intervene early to minimize the use of crisis response plans.
Establish a supportive, interdisciplinary framework.
All environments should be supportive and welcoming to all, regardless of any individual factors. There is an increasing trend to clearly integrate education and mental health systems, to effectively blend all of the resources, training, and education into a central program (US DOE, 2021). Some steps to take:
Communicate the priority to educate and support mental health within the organization. Set standards and prioritize time for these events.
Focus on connection and team-building. If an individual is struggling, they may confide in a positive connection before crisis results. Moreover, close connections may also recognize symptomatic changes.
Integrate support that will aid in the implementation of these initiatives. New team members may be needed or job descriptions adjusted to encompass this change. But there has to be an advocate in order to see true change.
Leverage policy and funding.
Policy reviews determine if current policies reflect these changes in the system and can eliminate potential barriers for implementation (US DOE, 2021). Potential steps include:
Expand and/or allocate funding for mental health programs and education.
Lower the costs of providing mental health care to constituents.
Share success stories and data with the policymakers
Implement these policy changes that support inclusion and mental health in all parts of the organization.
Enhance workforce capacity.
In order for this to be a success, all members of the organization need to be training to fully support this mission. One person cannot implement all of the changes alone; it will be a team effort to better include and provide for those struggling with mental health and prevent those scenarios from occurring in others (US DOE, 2021). Here are a few items to consider:
Expand and clarify functions of each team member and their relations to mental health support and education.

Provide training as needed
Partner with local agencies to discuss education and resources available, mitigating costs
Prioritize time for planning and collaboration

Training should be ongoing and evolve over time to meet needs.
Connect with area institutions to promote collaboration, connection, and program enhancement.
Collect data to promote equity.
Throughout the process, collect, evaluate, and share the data from these efforts. Data will inform decisions and also highlight what is working within the institution. Review the data of your institution, but area institutions as well. This might shed light on what is working in similar organizations and provide direction. Align the data with goals, outcomes, and action plans (US DOE, 2021). Establish measurable goals and use the data to determine if the programs are on track to meet those goals. The data will also better inform potential instruction and education. And finally, data will hold the organization accountable, which is important in order to be effective.
Case Studies to Review:
---
References:
AAMCtoday (2015, May 4). Implementing mental health evidence-based practices in urban schools [Video]. YouTube. https://www.youtube.com/watch?v=082IhneTeBg
Butler, N., Quigg, Z., Bates, R. et al. The Contributing Role of Family, School, and Peer Supportive Relationships in Protecting the Mental Wellbeing of Children and Adolescents. School Mental Health 14, 776–788 (2022). https://doi.org/10.1007/s12310-022-09502-9
Chopra, P. Mental health and the workplace: issues for developing countries. Int J Ment Health Syst 3, 4 (2009). https://doi.org/10.1186/1752-4458-3-4
Greenwood, K. (2018, February 8). Understanding mental health in the workplace. The Bridgespan Group. https://www.bridgespan.org/insights/library/leadership-development/understanding-mental-health-in-the-workplace
Hakim-Moore, C. (2020, March 17). Stop chasing purpose and focus on wellness [Video]. YouTube. https://www.youtube.com/watch?v=rKQLBiylsn8
Hall JE & Kreppner JM (2019) Editorial: How Can Education Better Support the Mental Health and Wellbeing of Young People? Contributions From Developmental Psychopathology and Educational Effectiveness Research. Front. Educ. 4:93. doi: 10.3389/feduc.2019.00093
Lieberman, J. (2016, January 11). Imagine there was no stigma to mental illness [Video]. YouTube. https://www.youtube.com/watch?v=WrbTbB9tTtA
Matters, S. (2016, August 24). Pushing the need for interdisciplinary work [Video]. YouTube. https://www.youtube.com/watch?v=QNqoLybBIjs
Moghimi E, Knyahnytska Y, Omrani M, Nikjoo N, Stephenson C, Layzell G, Frederic Simpson AI & Alavi N (2022) Benefits of Digital Mental Health Care Interventions for Correctional Workers and Other Public Safety Personnel: A Narrative Review. Front. Psychiatry 13:921527. doi: 10.3389/fpsyt.2022.921527
Moralo TS & Graupner LI (2022). The role of the industrial psychologist in managing the psychological impact of COVID-19 in the workplace. Front. Psychol. 13:920894. doi: 10.3389/fpsyg.2022.920894
Sell M, Barkmann C, Adema B, Daubmann A, Kilian R, Stiawa M, Busmann M, Winter SM, Lambert M, Wegscheider K & Wiegand-Grefe S (2021). Associations of Family Functioning and Social Support With Psychopathology in Children of Mentally Ill Parents: Multilevel Analyses From Different Rating Perspectives. Front. Psychol. 12:705400. doi: 10.3389/fpsyg.2021.705400
United States Department of Education (2021). Supporting child and student social, emotional, behavioral, and mental health needs. https://www2.ed.gov/documents/students/supporting-child-student-social-emotional-behavioral-mental-health.pdf