Chapter 4: Evaluating Organizations for Diversity, Equity, Inclusion, and Belonging
By the end of this chapter you should be able to:
Examine the laws and policies that organizations should implement that pertain to diversity, equity, inclusion, and belonging. (LO2)
Determine diversity management techniques needed to attract, engage, and retain employees. (LO3)
---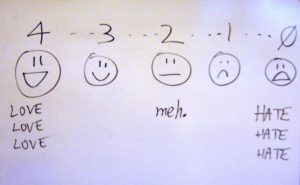 What Evaluation Does
There are many ways to evaluate an organization. As a leader, it is important to understand different types of information and how that information might impact your organization. Evaluations may be done by an independent third party or evaluation experts, but internally, it is good to have a beat on what's going on in your organization. It is helpful to an evaluate an organization to determine the gaps in service to diverse and unique potential employees.
Depending on the design, program evaluations can help:
Prove that a program is producing a positive result (it's working!)
Quantify the benefits that a program provides to individuals or society and calculate the cost per outcome or social return on investment
Demonstrate which types of participants are most or least likely to benefit from a particular program
Isolate which elements of a program are most or least important to its success.
Establish whether programs are being consistently implemented, which fidelity to a predetermined model or standard
Test your knowledge, to see if you can put these steps in order:
Method to the Goodness
Now, let's discuss further what each of those steps mean, what is involved. As you read through the steps, consider whether you thing anything is missing or how this could be adapted to the specific needs of an organization. Different organizations maybe have more steps or multiple evaluations.
Select the hot spot to the right of the number to learn more about each step.
Policies and Programs That Attract and Retain Diverse Employees
After evaluating an organization, you have a reasonable idea for where improvements could be made and can develop a strategy for moving forward. Below are some strategies and thoughts to consider when developing policies and programs that attract and retain diverse employees. Please note that this is not an exhaustive list, but it can start the conversation. It is also important to note that communication and commitment are vital for these changes to be made in an organization. Communicate with everyone, especially the people you are wanting to serve better. Who better to know what a group needs than the group itself? Avoid making assumptions.
Select each of the headers below to learn more.
Additional Learning Materials
Read:
Watch:
This is Equity (6:45) (LO3)
Listen:
How to Change Conventional Wisdom and Change Any Industry (27:30) (LO2)(LO3)
---
References for Remixed Content:
The Bridgespan Group (n.d.). Program evaluation. The Bridgespan Group. Retrieved February 3, 2022 from https://www.bridgespan.org/insights/library/nonprofit-management-tools-and-trends/program-evaluation
Freedom Learning Group (n.d.). Evaluating an organization. Lumen Learning. Retrieved February 3, 2022 from https://courses.lumenlearning.com/wmopen-accountingformanagers/chapter/evaluating-an-organization/
Queensland Government (2022). Workplace inclusion and diversity. Queensland Government. Retrieved February 11, 2022 from https://www.forgov.qld.gov.au/employment-policy-career-and-wellbeing/culture-and-inclusion/workplace-inclusion-and-diversity